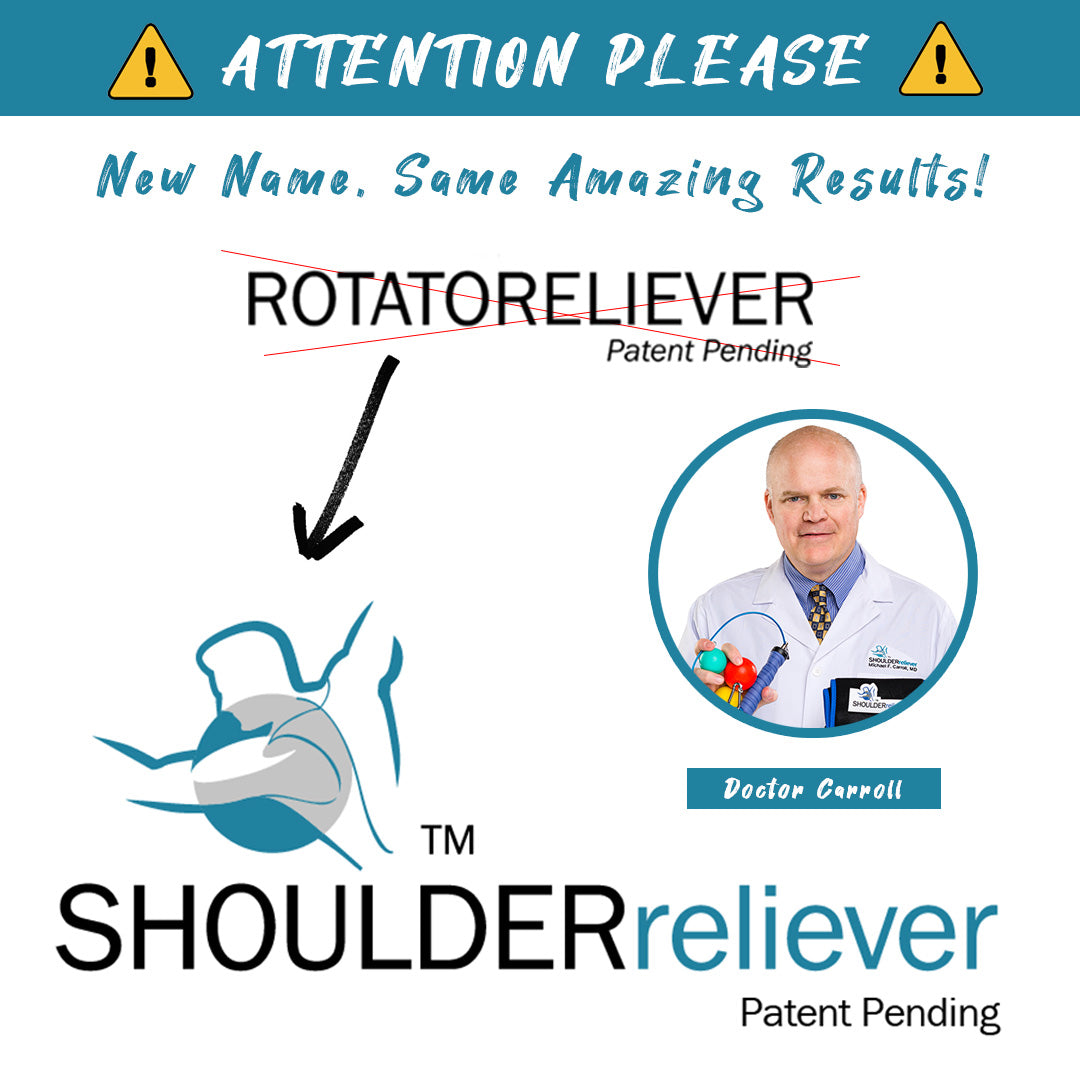 ROTATOReliever is now ShoulderReliever!
| Michael Carroll
Have we really been selling ROTATOReliever for 11 years?  Hard to believe.  We are totally psyched to have helped over 17,000+ people get rid of their shoulder pain.  
The positive feedback has kept us going during the hard times, thank you to all of our previous customers.  
The time for us to change the name to something that helps tell our story a bit better has come.
We are super excited to announce the same great product with a new name….
ShoulderReliever™️
I really, really want to thank our customers.  You took a leap of faith with our product with the funny name.  These 11 years have been rewarding all the time and challenging a lot of the time.  
ROTATOReliever served us well, except for the potato jokes.
Now it is time for us to tell our story to the world.  Please help us.  
Dr. Carroll